When a battery ends its life cycle inside an electric car does not necessarily have to be recycled. If still in good condition it can find a second life in other areas such as storage solutions. We have talked about this issue several times and we have seen how different car manufacturers are carrying out various initiatives through agreements with companies in the battery sector to extend the life of the batteries of their electric cars.
In this sense, an interesting news arrives that involves Jaguar Land Rover. The English group, in fact, has made it known that it has made a agreement with Pramac to develop a storage system that uses batteries from the Jaguar I-Pace electric SUV. Device that can be used to recharge electric cars or power a home.
THE PROJECT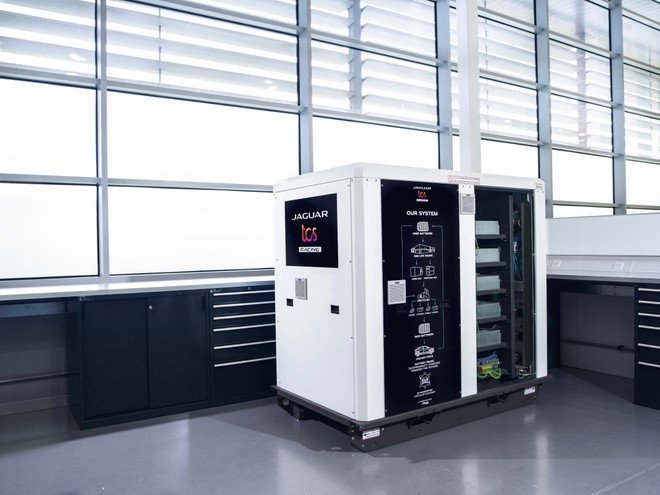 The system called Off Grid Battery Energy Storage System (ESS) can have with a capacity of up to 125 kWh, more than enough to power a home for a week, according to Jaguar Land Rover, or to fully charge the Jaguar I-Pace SUV. Pramac directly reuses up to 85% of the vehicle battery inside the storage unit, including modules and wiring. The remaining materials are recycled and then fed back into the battery supply chain.
Such a storage system can be supplied with energy coming directly from the solar panels possibly present inside the home / company and allows electric vehicles to be recharged up to a maximum power of 22 kW. This product is already available to interested parties, mainly companies, but no prices have been disclosed.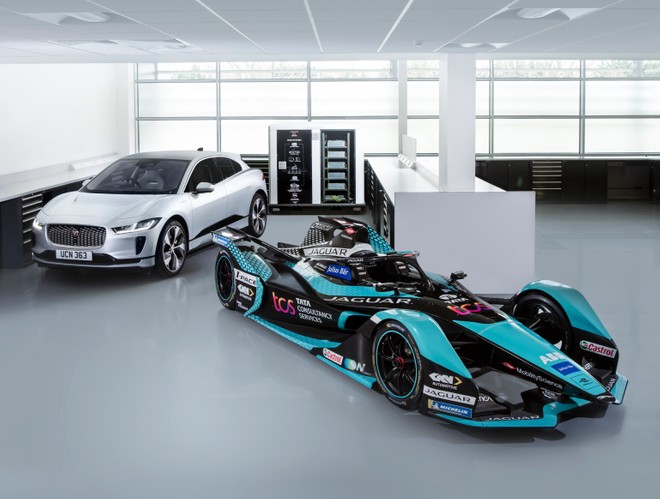 To demonstrate its potential, Jaguar Land Rover used this storage unit to power the equipment of the Jaguar TCS Racing Formula E team during testing in the UK and Spain. The device will also be installed at the Jaguar Land Rover Experience Center in Johannesburg, South Africa.
The agreement with Pramac is part of the British Group's project to create new circular economy business models for the batteries of its vehicles. According to a report, the supply of second-life batteries for stationary applications could exceed 200 GWh per year by 2030, creating a market worth more than $ 30 billion.