Second life and battery recycling. These are extremely topical issues. With the growth of electric mobility and therefore with the progressive increase in the production of batteries, there is more and more talk about how the accumulators of cars will be managed once they have completed their life cycle. While, on the one hand, companies are emerging that intend to deal with the possibility of recycling batteries, so as to be able to recover the most important raw materials to be reused for the production of new cells, on the other hand they are also working to give a second life to the accumulators. .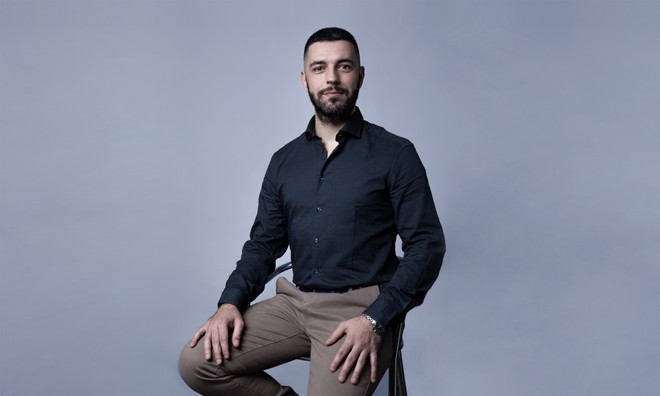 In fact, if still in good condition, these can be exploited for a long time in other areas, such as in that of storage systems, where the stress of use is significantly lower than that of electric cars. We talked about these and other issues with Alberto SteccaCEO and co-founder of Silla Industriesan Italian startup active in e-mobility sector. The company has developed the innovative "Prism" wallbox that was created with the intention of being connected not only to IoT technologies, but also to photovoltaic systems and domestic storage systems.
THE HARD LIFE OF THE BATTERY
The battery inside an electric car is subjected to many stresses. As Alberto Stecca tells us, the accumulators face hundreds of partial charge and discharge cycles per year. Furthermore, they may have to work at particularly severe operating temperatures.
Lithium-ion batteries for electric vehicles they degrade in the first 5-7 years of operation and are designed to last a decade, 10-12 years of useful life in most cases. During this time, they must meet specific operating requirements. If they go below, they need to be replaced.
After their first life in cars, batteries can live a second lifein the sense that they can function sufficiently to serve less demanding applications such as in stationary storage installations.
THREE WAYS TO FOLLOW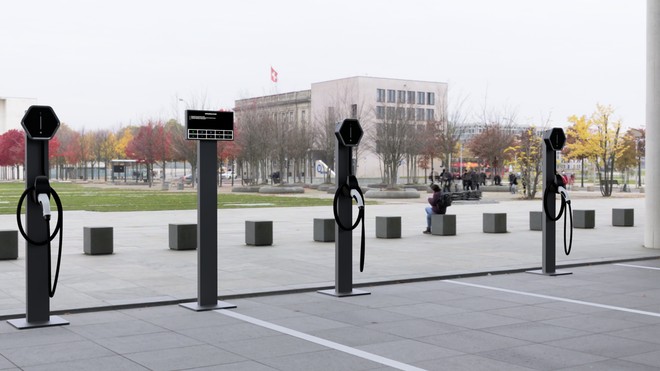 Thus, according to the CEO of Silla, when an electric car battery ends its life cycle inside the car, there are three possible options that can be followed: disposal, recycling of precious materials or the reuse. Regarding disposal, Alberto Stecca tells us that this is an option that occurs more frequently if the battery packs are damaged or if they are found in markets where there is no facility that is sensitive to battery recovery. In practice, they are disposed of because in those markets they do not know what to do with them.
In most of these situations there is no regulation that prevents massive disposal or doing things in a certain order. In practice, the batteries are thrown away. When, on the other hand, we think about the reuse of batteries, Stecca highlights that not all accumulators are the same. Battery manufacturers and car manufacturers decide how to make them for their needs, and this is an important variant to consider when you think you want to give batteries a second life in other areas. In the end, you always have to deal with the economic equation.
The recycling of a battery becomes very important when it is possible to recover essential and precious raw materials. The idea of ​​recycling them is therefore very attractive from a market point of view.
Considering the fact that in the decade up to 2030/2035 important supply difficulties are also estimated for the rare metals used by the battery industry, recycling becomes absolutely fundamental. The CEO of Silla adds that, unfortunately, in Europe we are far behind from this point of view. On the Old Continent there is Volkswagen which has opened a pilot plant and little else, but the entire sector must grow. In other countries, however, the situation is very different with advanced systems and technologies.
While we don't do much for recycling in Europe, we certainly don't have an abundance of these core materials for batteries. Alberto Stecca highlights that we depend and will depend more and more on foreign countries to import these metals if we want to produce batteries in the Old Continent.
If we don't set up a recycling system, we risk going back to the batteries because we can't manage them.
The CEO of Silla, however, on the issue of supplies of raw materials for batteries, recalls that European Lithium, an Australian company based in Europe, has acquired lithium production sites. This mineral should also be used for the production of batteries in the Old Continent. If this is really the case, Stecca points out, it will be a good opportunity to reduce our dependence on foreign countries.
In any case, taking action on recycling remains fundamental for the future.
A SECOND LIFE STANDARD IS MISSING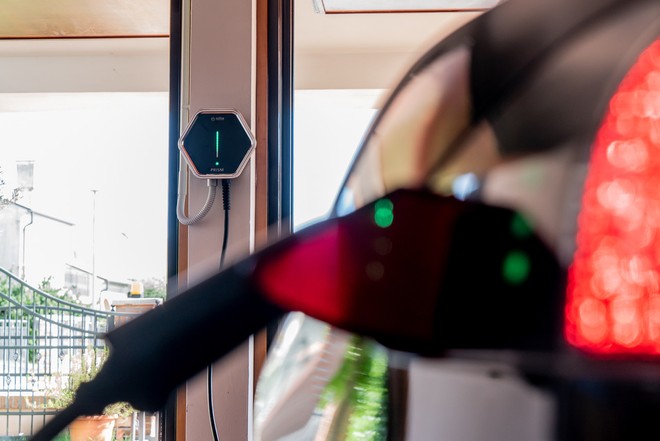 Going back to the "second life", the storage systems market is certainly very important. Therefore, car batteries can find a second life in this sector. However, Stecca adds one very important thing: the potential for the reuse of car batteries is certainly very high. , but a lot depends on how they are made and on their state of efficiency. today there is no official standard. Therefore, there are no parameters on the performance that car batteries must have in order to be used as storage systems.
This lack of standards it also discourages any business ventures. Many of the problems in this sector, therefore, arise from a regulatory immobility. Alberto Stecca adds some more details on the second life. Usually we think of the reuse of batteries in storage systems for home use. In reality, this is not the case. In fact, accumulators can also be used in other contexts as well as in the home. Taken together, the accumulators can reach significant capacities and be exploited, for example, to lighten the peak moments of the electricity grid. The uses are therefore multiple. For the CEO of Silla, that is certainly not the problem.
THE CHALLENGES TO OVERCOME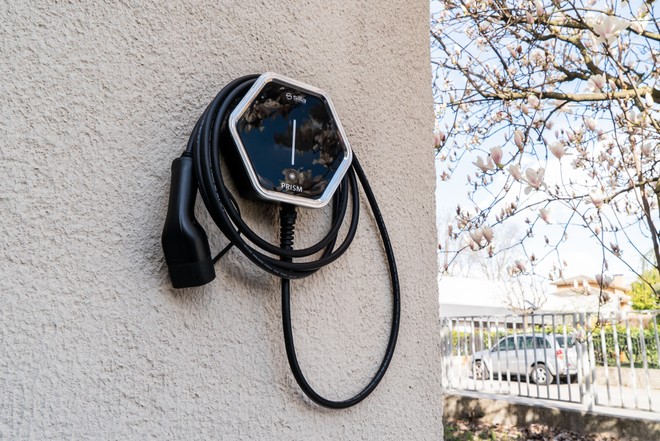 Alberto Stecca then focused on the critical issues to be overcome in order to create a circular economy market for batteries. The first therefore concerns the top number of types of batteries which differ in format and chemistry. In fact, each battery pack is designed according to the car manufacturer's specifications. Alberto then goes on to point out that, according to some estimates, by 2025 there will be up to 250 new models of electric vehicles, with batteries from over 15 manufacturers. Therefore, fragmentation will only increase.
The second challenge concerns the battery costs. The trend, of course, is that of a progressive fall in prices. The cost differential that is created between the price of the new battery and that of a possible regenerated battery decreases if the costs of the regenerated batteries remain the same. Currently, however, the figures are high as there are not many technologies for recycling. Therefore, we could find ourselves facing a long period in which recycling will not be competitive with new materials.
An important detail given that the European Union has introduced a proposal in which it wants to oblige battery manufacturers to use a certain amount of rare recycled materials. A proposal that, according to Stecca, has left battery manufacturers perplexed given the difficulty of having such recycled materials available. Battery companies, therefore, should take care of the entire supply chain, but this is not the case. In fact, there are companies that have specialized in this field such as Redwood Materials in America.
The challenge, therefore, is to manage the costs necessary to make recycled batteries affordable. Number three, on the other hand, concerns the birth of standards in second-life batteries. And the fourth challenge is the regulatory issue of experimentation, i.e. on everything that is the part of the possibility of intervening on the battery management cycle.
ACCUMULATION FOR THE COLUMNS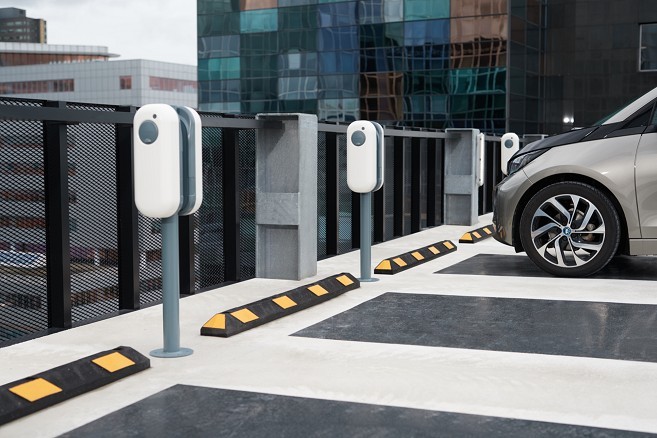 Alberto Stecca then talks to us about the possibility of using batteries as systems of accumulation for the columns used for charging electric cars. The CEO of Silla explains that it can be a useful solution but only where there are difficulties to supply the charging stations sufficiently. Where there is a system served without problems, an accumulation system is less important because a storage with a lot of capacity would be needed even if only to be able to recharge a few cars.
As for use in homes, storage is good for offering energy independence for a certain time rather than for powering electric cars. After all, batteries for homes have a much lower capacity than the average capacity of car accumulators. For Stecca, in the future, cars will have to power homes through V2Greleasing energy from their batteries.
And speaking briefly of the possibility, on cars, of being able to get to repair the batteriesthe CEO of Silla says that, today, the battery packs they are not made to be easily opened. They are very complex procedures. For example, in the case of Tesla, Stecca says that in order to access the cells, however, the entire casing must be dismantled. This means that today it is not possible to think of being able to "regenerate" the batteries to reuse them, perhaps, as spare parts.
In order to grow all these sectors, greater political commitment, precise regulations and adequate support for innovative startups and research are needed.